NFTeasers #10 | A foolproof playbook for beginners to get started in NFTs with 3ETH or less
Scoreboard | Loot Pods | Rue Arcana | Beginner NFT Playbook
Welcome back to NFTeasers from the Sunday:Drip Society crew. Each week, we explore the wild world of NFTs, from high conviction buys to hypothetical scenarios/predictions for your favorite projects.
Be sure to subscribe to get these posts delivered directly to your inbox as soon as they come out 👇
Current DripVault value is estimated at 12.56ETH (10.95ETH in NFT assets + 1.61ETH liquid) on cost basis of 1.41ETH.
To become a Sunday:Drip member, you'll need to mint our genesis sundae NFT and join our Discord. The price to mint is now .149ETH (started at .07ETH, goes up .001ETH every 24 hours).
This should go without saying, but our lawyers would like us to state that all of the content we produce in this newsletter is not financial advice and is for entertainment and informational purposes only. Thank you suits.
---
On today's episode, we'll break down:
Scoreboard + DripVault Trades

Scenarios for NFT market approaching macro headwinds

Analysis of our past performance

Loot Pod into the DripVault

Flash Mints: Rue Archana

Playbooks

My best recommendation for someone with 3ETH (~$10K) wanting to get started with NFTs
Let's ape.
---
It's another week in the trenches. NFTs in general have been a bit down over the past week or so.
It's a pattern as old as time, ETH goes up 5% and NFTs go down 30%. Lol.
My expectation is that crypto currencies (tokens like BTC, ETH, SOL, etc.) will sell off fairly significantly in the short/mid-term for two main, macroeconomic reasons:
Interest rate hikes: The Fed is planning to begin its series of interest rate hikes in mid-March. People can say that these types of moves are already priced in, but I doubt it, especially with the push and pull of dovish <-> hawkish sentiment the Fed has toyed with over the past 18 months. When interest rates go up, it means that the discount rate on future cash flows is higher, and what people are willing to pay for those cash flows goes down. That's why growth stocks (which are primarily measured by future earnings) got schlacked as the Fed got more hawkish about interest rates. My layman's terms assumption is that if stocks get crushed, people will think they're poorer and want to take some crypto off the table and shift to cash. This will create sell-side pressure. NFT prices (denominated in ETH) may hold or even go up, but the US dollar value of those assets will almost certainly go down

Recession: I think we're in a recession and the majority of the country and SMBs haven't realized it yet. Due to a lot of global economic factors, supply chain issues, insane money printing and runaway inflation, I think things are going to get pretty bad in Q2-Q4 this year. Following similar logic from above, I think crypto currencies will sell off. Again, this doesn't necessarily mean NFT prices denominated in ETH will go down. My goal is to stack cash to buy cheap ETH and hold my blue-chip NFTs where they are. If you're interested in listening to a great pod talking about the upcoming recession concerns, check out this episode of All-In
As stated above, if crypto currencies sell-off, a number of things could happen to NFTs.
Here's a few different scenarios and what I think is most likely. For the scenarios below, let's take a base example of CloneX (current floor of 14ETH at $3K ETH prices ($42K)):
Option A: NFTs increase in both ETH terms and net USD value. This would mean something like ETH sold off to $2500 but the NFT price bumped to 20ETH so the USD value was $50K

Option B: NFTs increase in ETH terms but decrease in net USD value. This would mean something like ETH sold off to $2000 but the NFT price bumped to 17ETH so the USD value was $34K

Option C: NFTs decrease in ETH terms but increase in net USD value. This would mean something like ETH prices rose to $4000 but the NFT price dropped to 12ETH so the USD value was $48K

Option D: NFTs decrease in both ETH terms and net USD value. This would mean something like ETH prices rose to $3500 (or worse dropped) and the NFT price dropped to 10ETH so the USD value was $35K
Based on what I'm expecting to happen with ETH, I think option B is most likely for this next wave.
Why?
I've noticed that ETH and NFTs trade inversely, especially when ETH goes down. I expect ETH to go down soon because of the macroeconomic factors stated above.

Even in a recession, most NFT project teams will not stop making progress and continuing to deliver. This means that NFT buyers will want to leverage a lower ETH price to buy in at lower USD levels (even if it costs more "units of ETH").
As a long-term holder and believer in ETH (I think it's worth something closer to $10K/token post ETH 2.0 launch), this is a dream scenario for me.
I can watch my NFTs increase with respect to ETH (and sell them to stack ETH if I want) or I can buy new ETH at lower prices and wait for the reverse scenario.
Just a little macro spitballing here for ya.
_____________
We came into the week with a total DripVault portfolio value of 13.92ETH.
Transferring in a Loot Pod
Roman bought an RTFKT Space Pod for the vault at ~.5ETH (pre-RTFKT pump) which turned out to be a brilliant decision.
Because of this buy, he was airdropped a Loot Pod (for free) that now has a floor of ~1ETH.
I've covered RTFKT at length in other posts (like this one) and on our podcast (Cryptoland) so I'll spare you the details, but here's why it's cool…
An ecosystem of 3D designers/builders has emerged where they are creating interesting assets for holders to use in their Loot Pods.
This is the first indication of RTFKT building a true platform (akin to Shopify for ecommerce sites).
Roman included a lot of the examples in his post this week here, but the assets created include things like wallpaper/skins, couches and basketball courts.
We've mentioned it before, but we think there will be a burgeoning industry for virtual furniture designers. This is the first example of how a model around digital furniture could exist.
We're planning to work with some of these designers to custom design the SundayDripVault pod into something special.
This will become a shrine and marketing tool for our brand as we develop our own NFT collections in house.
Rue Arcana
I've been around the NFT space long enough to know that when a stealth mint is dropped and you see someone credible on Twitter say that they're moving fast and aping in, you jump in and ask questions later.
Loot happened this way as a free mint (I missed it) and could have been sold for 10-15ETH at the peaks.
Rue Arcana was an interesting project in this category. Here's what it had going for it:
Art was solid

Female focused project (which is a trend we identified as a good opportunity a few weeks ago here)

Endorsed by someone credible (Alexander Taub, Founder of Illuminati NFT)

Low mint (.05 ETH)

Full CC0 rights to owners

Crazy minting momentum

Lowish supply of ~5600
Here's things that were neutral (neither positive nor negative):
Doxed team (this is sometimes an immediate negative, but on this one, I didn't get the feeling of a scam)
Here's what it had against it:
Was being positioned as a "community builds the future" project, which rarely works with a rapid mint out because the community loses interest when floor price isn't rising

The team really wasn't expecting a quick mint out
I saw this tweet and aped
New project dropped in stealth -
ruearcana.com/#FAQ
Gotta mint from contract but the artwork is pretty dope. Thanks for the tip
@schmooey
Ape'ing in. Great female pfp vibes.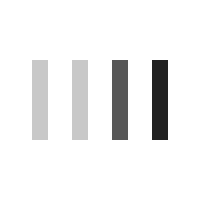 Rue Arcana
ruearcana.com
Safe to say, so far this one hasn't been a home run. The floor price has oscillated between .03 and .09 since mint. Current floor price is .023 :/.
This wasn't a high risk bet, but definitely had a low percentage of success. We'll see where it goes as more people enter the space.
I took the rarest pull (top 100 rarity) and donated it to the DripVault.
Current Portfolio Value
The portfolio is now valued at 12.56ETH on cost basis of 1.41ETH (7.9x return)
---
A Beginner's Playbook for Jumping into NFTs with 3ETH or less
Lately, I've spent a lot of time thinking about what drives the most value.
In the Sunday:Drip discord, it's our alpha channel experience.
Everyone in our discord that has been paying attention to our alpha channel has had the chance to make thousands of dollars in the last few weeks. Tbh, several of our community members sent a single text and were gifted an NFT worth $4K at the highs 🤯
Unfortunately, our alpha plays move fast and typically require a 201-ish level of NFT comprehension.
We have several members that are newer to the space and chomping at the bit to learn, but are looking for a more 101-level playbook.
Well today is their lucky day.
Today, I'm going to walk through exactly what I would do if I was starting out with 3ETH.
This playbook works for people with less than 3ETH as well, but I'd follow the priority order listed below.
Step 1. Find the best curated alpha sources and pay to join their Discord communities
If you're on your own out here, you're going to make some bad decisions while you learn. My goal is to help you eliminate those bad decisions and give you a shortcut to more quality swings.
Most of the NFT YouTuber/TikTokers have no idea what they're talking about. You are their product so they are trying to optimize for video views or sell you courses. Ignore those people.
You want to find discord servers with alpha channels that are in communities not built solely for generating alpha.
But this is counterintuitive Kallaway, why do we want communities that aren't built for solely generating alpha?
From what I've seen in the space, anyone worth their salt in understanding trends, themes and momentum is spending the majority of their time trying to build something huge. They aren't spending 24/7 trading. Builders are able to take advantage of NFT and token trades when they're there, but they are most focused on quickly sifting through the trash to identify the long-term winners, collaborating with blue-chip brands in the space, betting on them and leaving their bets alone.
99% of the returns in this space will be generated from 1% of the projects. Some traders may win big, but history tells us that most traders will lose.
Communities built solely to deliver alpha will over-recommend trades because they need server movement to justify your attention. You may get alpha from these, but you have to sift through a lot of garbage.
What you need…is curation.
I've joined over 100 discords over the last 9 months. The best alpha is coming from these three:
Shiny Objects Social Club

Sunday:Drip

Floor
An additional benefit of each is that they are also actively partnering with projects to offer whitelist/allow list giveaways. This means that you'll be guaranteed the opportunity to mint a project (if you want to) and won't have to worry about gas wars.
Shiny was the first legitimate community I joined in the web3 space. There are ~700 people in the server with broad coverage across most of the NFT landscape. The #nfts-metaverse channel is a favorite and is full of solid alpha.
The cheapest way to access the server is to buy 250 $SHINY on Uniswap (current price is ~$2.33). At today's prices, this will cost .18ETH. The only drawback of buying the tokens instead of a feather (see below) is that while you will unlock the server, you won't qualify for feather-only perks and giveaways. If you can spring for it, get the feather.
The other way to access the server is to buy a Shiny feather NFT on Opensea. The current floor is .27ETH. This will give you access to a "lite" Discord experience (everything you'll need for alpha) plus the feather giveaways and perks.
As you know from reading this newsletter, our main goal at Sunday:Drip is to build a member-owned lifestyle brand. That is still very much our primary focus and what the core team spends most of our time on.
As we make moves to redesign our visual identity and develop our first two collections, our server has rallied around our alpha experience.
I may be biased, but I don't think there's anyone on the market offering as curated of an alpha knowledge stream as we are.
Many of our calls have 3-5x'd in a matter of weeks with limited noise.
We're also in the process of building several tools to enhance our alpha value including things like (i) a community sourced NFT projects database with connected calendar to easily identify the best upcoming opportunities and be automatically reminded of their mints, (ii) a community leaderboard to track who identifies the best alpha by percentage and dollar return, etc.
These tools are being built by our community that will help double down on our community's desire for alpha.
To be honest, my goal is to give you the best playbook for generating alpha. If our server wasn't good for it, I wouldn't be recommending it here.
To join our community, you'll need to mint at least 1 sundae, which current costs .1485ETH (increases by .001 every 24 hours).
The floor app is a stellar NFT portfolio tracking app. At this stage, you have to hold one of their NFTs to get access to the app.
In addition, the NFT unlocks full membership into their Discord community, which is also full of alpha.
In my opinion, the thing that Floor does better than both Shiny and Sunday:Drip is drive exclusive partnerships for upcoming projects.
A perfect example of this is the partnership they ran with Cold Blooded Creepz.
Creepz was active in opening their whitelist to many other projects at a mint price of .069ETH.
While the Floor community was able to access that same mint price, they were also given 7K free $LOOMI tokens (ultimately worth ~1ETH). This was an exclusive partnership to Floor token holders. These are the type of layup wins that you need when you're starting out and trying to build your bankroll.
To gain access to Floor, you'll need to mint one of their Gen 3 tokens at .2ETH here.
So what now?
The next step is to read and study.
Spend as much time as possible in these three Discords. Every time you see someone recommend a project with a link, click into their site, join their Discord and read their Twitter.
Is this something that is compelling to you? Why?
Go back in the alpha channel and read the back and forth that others have about it.
Reach out and message people in the server to ask questions. Once you're in, you're one of them, so don't be shy.
I'd recommend spending at least 1-2 weeks, 20-40 hours reading, watching and studying patterns. Before you make any other moves, learn the lingo, study how people are talking and most importantly, understand their filter for determining good vs bad.
If you buy into all three at the above prices, you will have spent .62 ETH. I can promise you this will be the best .62ETH you ever spend in NFTland. NFA.
Step 2. After you've joined these alpha channels and done your homework, pick a niche that you personally connect with and buy 1-3 high quality projects based on your alpha channel's recommendation.
In order to truly understand NFT projects, you need a 360 degree approach…going inside out and outside in.
What does this mean?
When you get advice from your alpha channels, that is an example of outside in analysis. The people giving you alpha are looking at the projects from the outside.
After you've mastered this process, it's also helpful to evaluate good vs bad from the inside out by joining a few projects, getting in their discords and seeing how things really function.
How frequently do announcements come out? What do they say? How frequently are updates made to the product? What is the vibe of the community banter? What type of people are in the community? What milestone/moment are people waiting for? How does the sentiment of the community change as that milestone approaches? Does the project deliver on their milestones? Etc.
Your goal is to learn how good projects operate so you decipher good vs bad in the future.
I recommend picking a sub-niche within the NFT space that authentically resonates with you because that's where you'll enjoy spending time the most. There's a bunch including:
Gaming

Anime

Streetwear/hypebeast

Pixel art

Digital art

Derivatives (stay away from these)

Membership clubs
Pick a lane that interests you, wait for a couple of good opportunities as identified by your alpha channels, and buy into 1-3 for a total of 1ETH.
Join these discords and get super active. Potentially, even offer to work on a small side project for the team to really get a sense for how they are run. This should give you a good feel for what NFT communities look like from the inside out.
Ideally these are long-term holds for you and you see some appreciation in the short-term so you can validate your decision loop in your head, but that isn't the core focus here. Think of these as tuition payments.
Step 3. Spray your final 1ETH at high quality mints/whitelists as recommended by your alpha communities
When you don't have a huge bankroll, it's going to be tough to get into the top tier projects. Unfortunately, most of these will have run up significantly by the time you get started.
Don't worry!
All of them started out at .08ETH mints (or less) and there will always be more winners.
Your goal now is to try and catch a big fish during mint using the intelligence you get from your alpha communities.
1 ETH should be enough for 6-12 mint opportunities.
Remember the rule of three. If you're minting 1, you should mint 3. You sell the first when you've recovered your principle, sell the second when you feel like it's at a local top and you'd be happy with the profits and you hold the third forever.
If you can't afford to mint 3, don't mint 1.
Don't start on this step until you've completed steps 1 and 2. You'll need the knowledge from your alpha communities and the experience honing pattern recognition from your high quality projects picked in step 2.
Do this process and I guarantee you will be better off 4 weeks from now than you are today.
---
Subscribe to our other newsletter,
Crypto Therapy
If you like NFTeasers, you'd probably love my almost daily web3 newsletter, Crypto Therapy.
It's more of a quick hitter and covers 2-3 interesting crypto topics broken into thinking (interesting crypto stuff I'm thinking about), building (interesting learnings from building Sunday:Drip) and alpha (tactical alpha plays).
As always, it's completely free. Here's an example episode.
Subscribe for Crypto Therapy here → https://cryptotherapy.beehiiv.com/
---
What is Sunday:Drip?
Sunday:Drip is a member-owned lifestyle brand built on web3 rails. This means our members will have the opportunity to become owners (when we release our token) and experience financial upside as the brand grows. Some members will also choose to take a more active role in helping grow the brand and will be rewarded disproportionately for their contributions.
Additionally, all members have the right to claim a myriad of other membership benefits including collection drop advantages, fractional ownership of the DripVault, lootbox partnerships, whitelists/giveaways, curated alpha channel, gated content and more.
Today (pre-token), members can join by minting one of our sundae NFT membership passes here → https://sundaydripsociety.com. Owning a sundae NFT (pre-token) guarantees a token allocation and ownership in the brand.
The majority of our discord is member-only, but you can read more about our strategy and vision in this public-facing channel - https://discord.gg/KR7jZ3heCM.
---
If you enjoyed reading this post, we'd love for you to subscribe to Sunday:Drip on substack and follow us on Twitter!
Legal Disclaimer: No information shared in NFTeasers is financial advice. All content is for entertainment and informational purposes only. Wavy Labs, LLC is not a registered investment, legal, or tax advisor or a broker/dealer.